Clarissa Viaggi
T: (+39) 090 9240248 - (+39) 331 2456838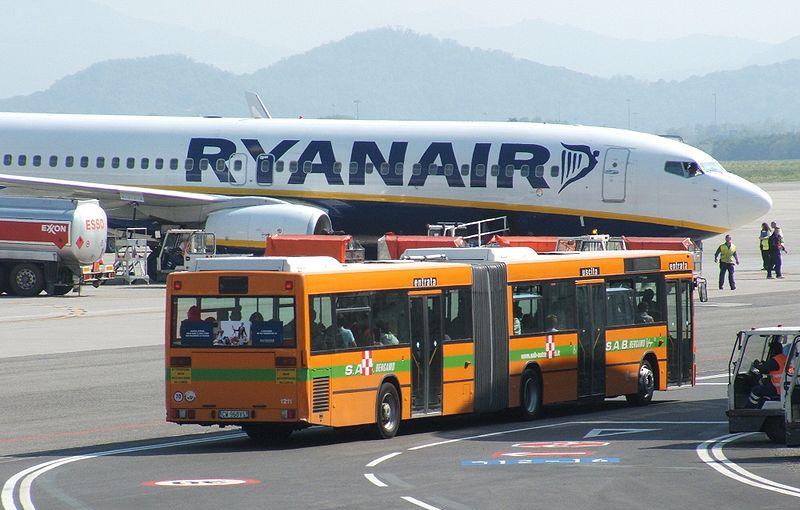 Bus - Auto - Shuttle
Catania Airport - Port of Milazzo


Bus tickets Catania airport / Milazzo
CATANIA AIRPORT
Cost of adult ticket € 30.00
Children up to 8 years € 20.00
Pets € 15.00

Bus ticket office Catania airport - port of Milazzo
Bus ticket office to travel from Catania to Milazzo by Clarissa Viaggi with offices in Milazzo not far from the daily departure of buses that connect the port of Milazzo to Catania airport. The request of bus ticket must be preceded by a reservation, to be sure to have the seats on the bus used for the transfer from Catania to Milazzo and vice versa.

Reservations for seats on the buses that connect the airport of Catania to Milazzo port, must be sent to the Clarissa Viaggi at least 48 hours before departure of the bus, by email or fax and must contain:
1) The names of those who book; 2) Number of passengers; 3) flight details and / or hydrofoil with the origin of the flight or hydrofoil, estimated time of arrival; 4) the mobile number.
The applicant (passengers) after having received the confirmation, make payment and send a copy by fax / email to Clarissa. Otherwise, the reservation is considered invalid.

The payment of the cost of the bus trip can be made by bank transfer, credit card, refill Post Pay, the online payment through PayPal.
The bus from Catania airport to the port of Milazzo make 6-8 trips a day with fixed schedules that you find on this website on the page tee times. Passengers who have paid the cost of the transfer bus, must be present at least 20 minutes before departure time, those who will not be present at the scheduled time will not be refunded. The cancellations of reservations with payment of the service, must be subject to Clarissa Viaggi at least 24 hours before the scheduled departure of the bus used for the transfer, otherwise, no amount paid will be refunded.


Meeting places:

> At Catania Airport: inside the airport in front of BAR SICILIA, the driver will have a YELLOW sign.
> At the port of Milazzo : in front of the hydrofoil terminal the driver will have a YELLOW sign.

The journey is by highway through the entrance of Catania, exit S. Gregorio - Milazzo: Milazzo exit. The journey takes about 1 hour. and 40 minutes (barring unforeseen circumstances).

Buses carrying passengers, are newly registered, air conditioned, with comfortable seats.

Vehicle drivers are experienced and available to help passengers during travel.
Clarissa Viaggi
Via Luigi Rizzo 23 - Porto di Milazzo
T: (+39) 090 9240248 - (+39) 331 2456838
email: info@clarissaviaggi.it
P.Iva 03176160830